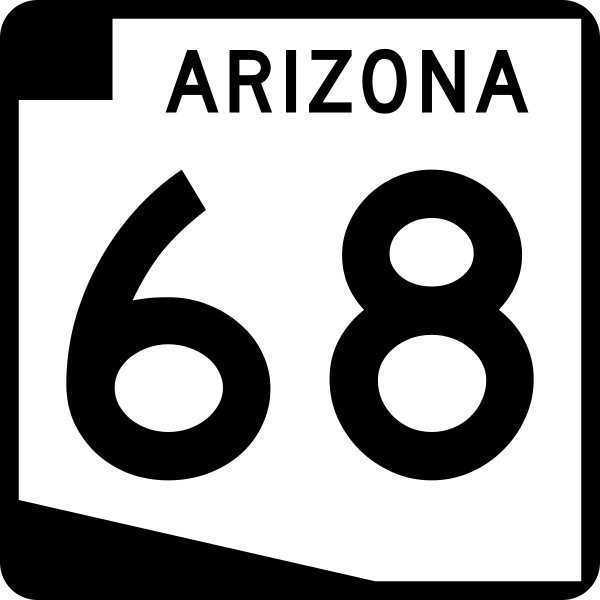 AZ 68
State Route 68 transfers people from Bullhead City or the casinos in Laughlin, NV to US 93 and vice-versa.
---
---
Cool Features
Originally, SR 68 met at a junction with SR 95, northeast of the current junction. SR 68 continued past SR 95 on what is now Davis Dam Road and as you might expect, crossed over the dam into Nevada and met with Nevada State Route 163 on the other side. According to the old ADOT highway logs, in 1999, the western terminus of SR 68 was moved south to the junction with Bullhead Parkway to bypass Davis Dam.
After 9/11/2001, truck traffic over the Hoover Dam on US 93 was banned. SR 68 was a part of the detour for trucks. This detour was removed in 2010 when the new Hoover Dam bypass was completed.
---
Page last updated: 12/31/2022