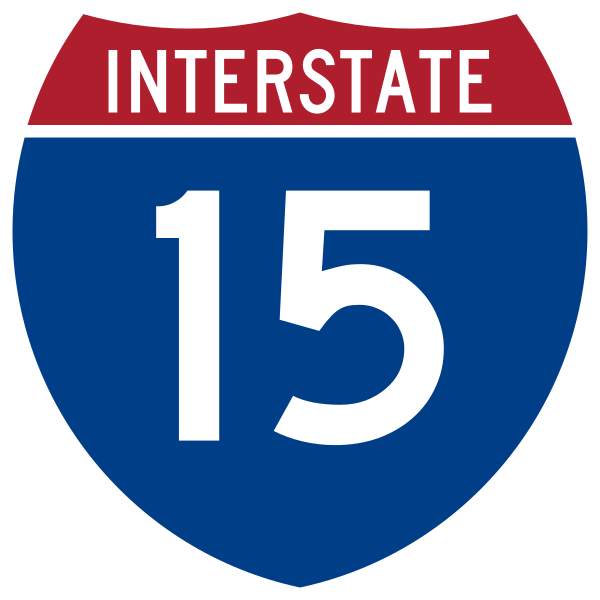 Interstate 15
When you think of Arizonan Interstates, this usually isn't one that comes to mind. Interstate 15 in Arizona travels through a very tiny portion of the state in the top left corner to get from Nevada to Utah.
---
Length: 1,434 miles in total, 29 miles in Arizona
Existed since: 1962
Current Route in Arizona: Nevada state line near Mesquite, NV to Utah state line south of St. George, UT
Current Route Nationally: San Diego, CA to Sweet Grass, MT
Major Junctions: None
---
Cool Features
I-15 has no paved roads that connect it to the rest of the state.
I-15 passes through the Virgin River Gorge. It crosses the Virgin River and some of the bridges over the river are over 800 feet long and are right next to the canyon walls on both sides of the freeway.
Pictures
Exit List
---
Page last updated: 3/10/2022