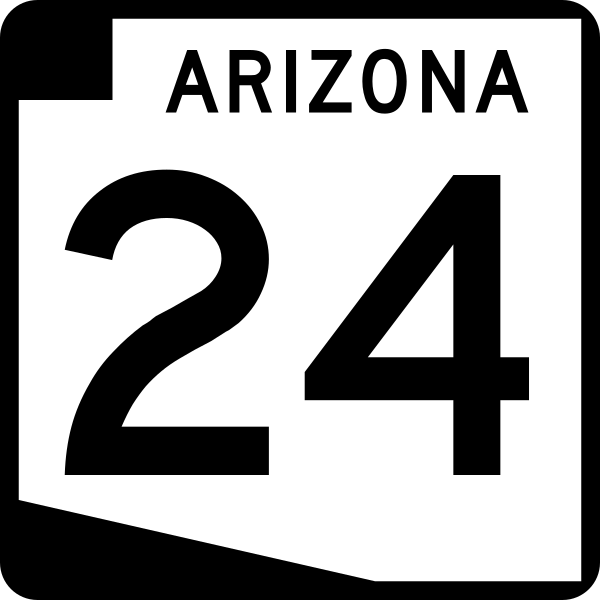 AZ 24
State Route 24 is the newest addition to the state highway system. The Gateway Freeway was originally only 1.4 miles long, just connecting Loop 202 to Ellsworth Road. However, on August 11, 2022, ADOT finished the SR 24 extension from Ellsworth Rd to Ironwood Drive, extending the length of the highway to 6 miles.
---
---
Cool Features
SR 24 wins the title of the lowest-numbered state route in Arizona. SR 24 was the shortest state route in Arizona until the 2022 extension brought its distance up to 6 miles. The title of shortest state route now returns to SR 187 at 5.4 miles.
SR 24 was originally planned to be designated SR 802.
Pictures
View pictures of SR 24 construction on the ADOT Flickr:

Significant Intersection/Exit List
Exit/
Mile
Eastbound Exits
Read down
Westbound Exits
Read up
0
1
Ellsworth Rd
Ellsworth Rd
2
Williams Field Rd
4
Signal Butte Rd
5
Meridian Rd
ENTERING
Pinal County
ENTERING
Maricopa County
6
Ironwood Dr
---
Page last updated: 3/18/2023