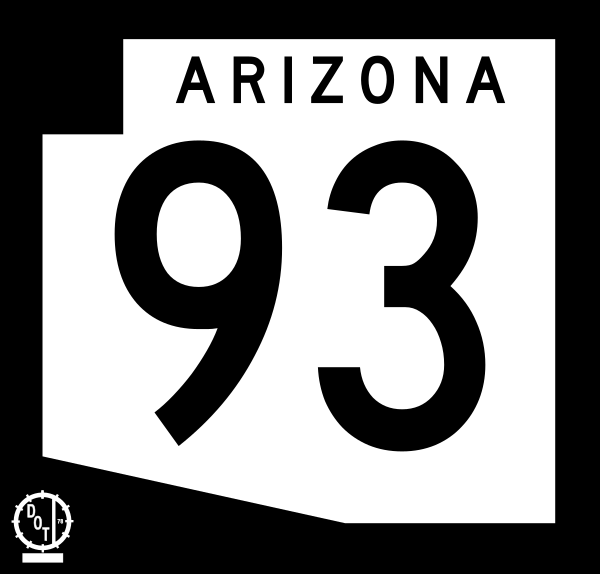 AZ 93
State Route 93 was intended to be an extension of US 93 from Kingman to Nogales. US 93 was actually extended from Kingman to Wickenburg, but it was never extended past that.
---
Length: 369 miles, then 239 miles after truncation
Existed: 1946-1985
Historical Route: Mexican border in Nogales to Kingman, then truncated to Wickenburg when US 93 was extended
Major Junctions: US 89, US 93
---
Related Routes
SR 93A
In the 1975 State Highway System log, there is an entry for a State Route 93A. This route ran along Beale Street in Kingman from the junction with US 93 to US 66. I'm not sure for how long this route existed before 1975, but 1975 was the last year of its existence as the 1976 and later SHS logs do not mention it.
---
Page last updated: 4/20/2023