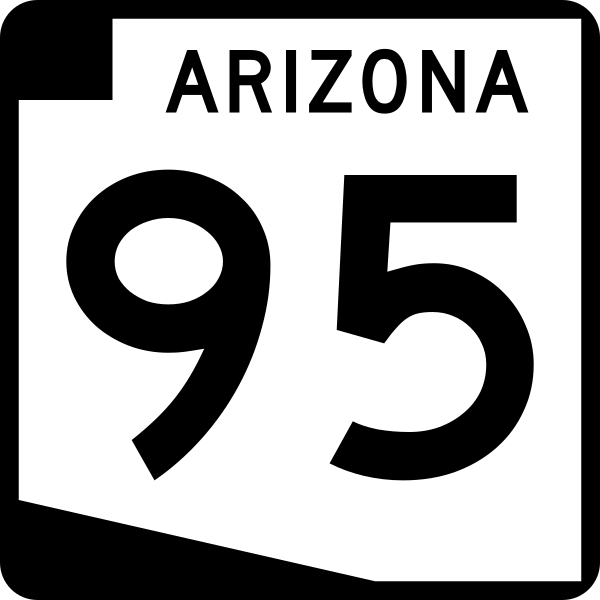 AZ 95
State Route 95 is unique as it is split up into two sections. The first section runs from Quartzsite to I-40 near Topock. The second section runs from the California state line at Needles, CA to Bullhead City.
---
---
Cool Features
SR 95 is one of the rare cases where a state routes was upgraded to a US route instead of vice-versa. SR 95 used to go from the Mexican border in San Luis up to the town of Bouse. US 95 took over SR 95's route south of Quartzsite and the original road to Bouse is now the county-maintained Plomosa Road. SR 95 has since been rerouted over part of SR 72's original route to Parker and now continues north.
SR 95 has a unique route since it's been split into two sections. One from Quartzsite to I-40 and the other from Needles, CA to Bullhead City. According to AARoads, before 1992, SR 95 was fully connected between I-40 at Exit 1 and Arizona Village, but partially due to right of way issues in Golden Shores, the route was decommissioned and rerouted to the Colorado River bridge from Needles. The old route is now Mohave County Route 10, 1, and 227.
Apparently, sometime in 2005, ADOT had started a study to realign SR 95 along one of the alignments shown in this image on the right. The study was eventually put on hold due to funding issues and since then has disappeared from ADOT's website.
(Image source: ADOT via the Wayback Machine)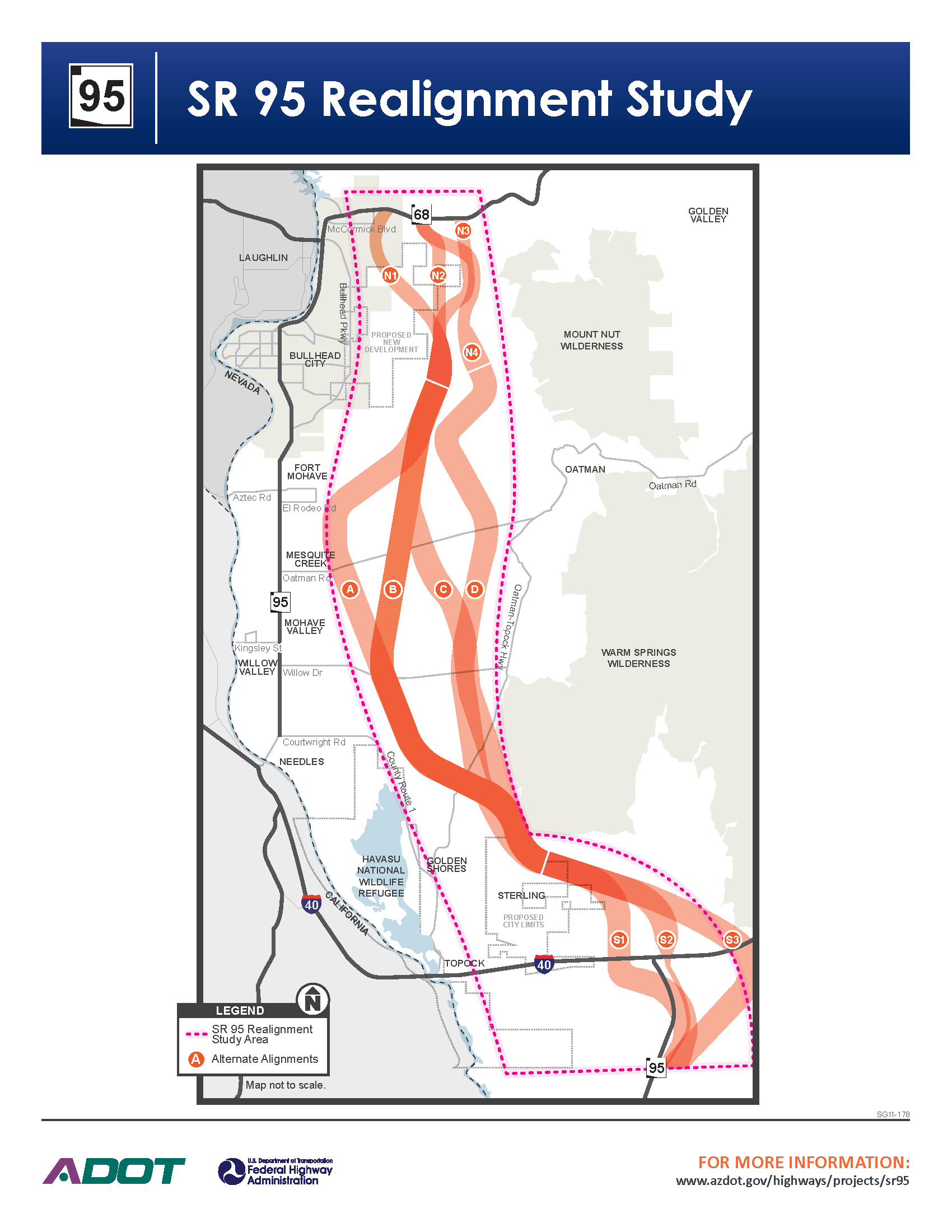 SR 95 provides access to the London Bridge in Lake Havasu City.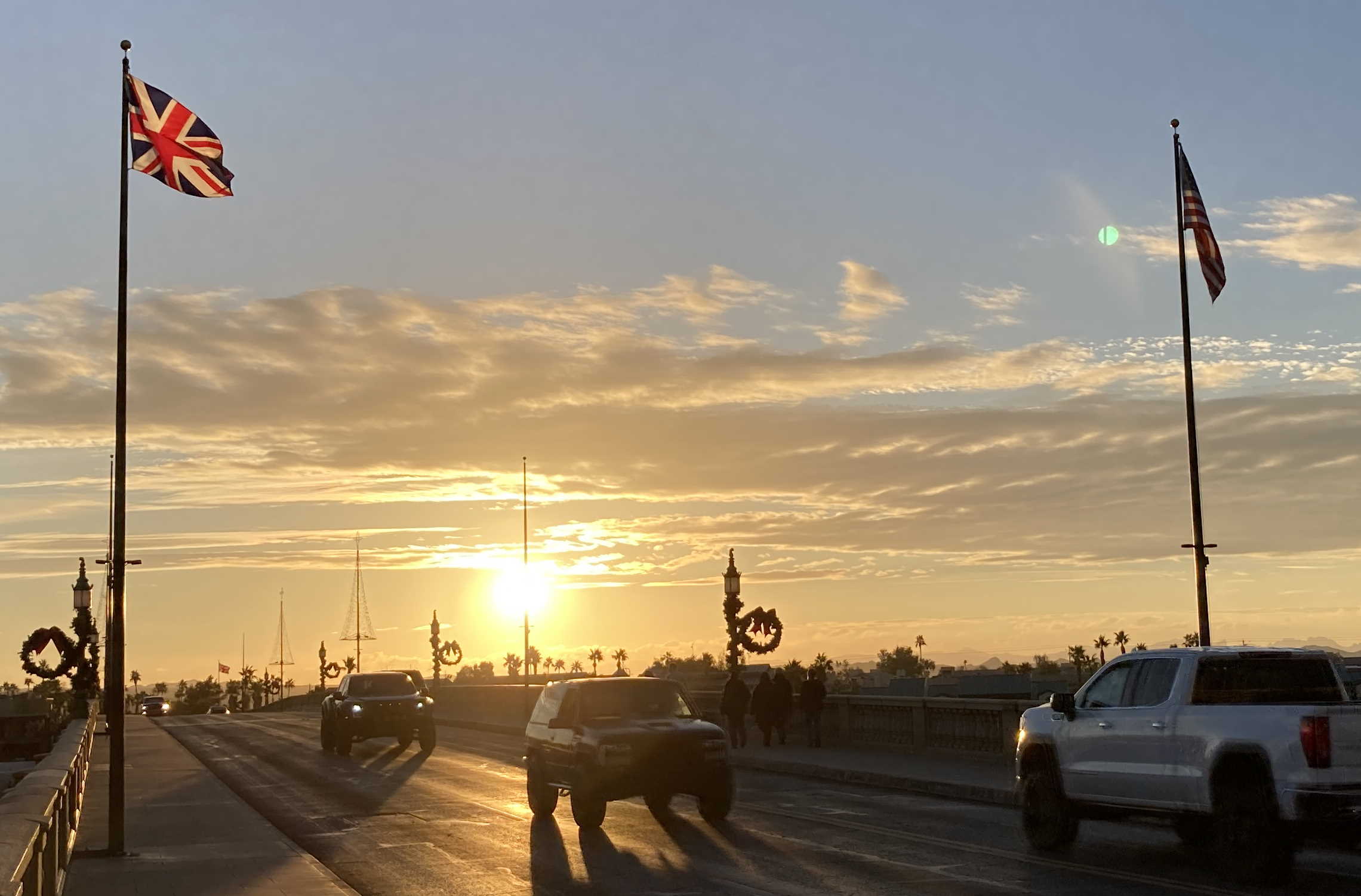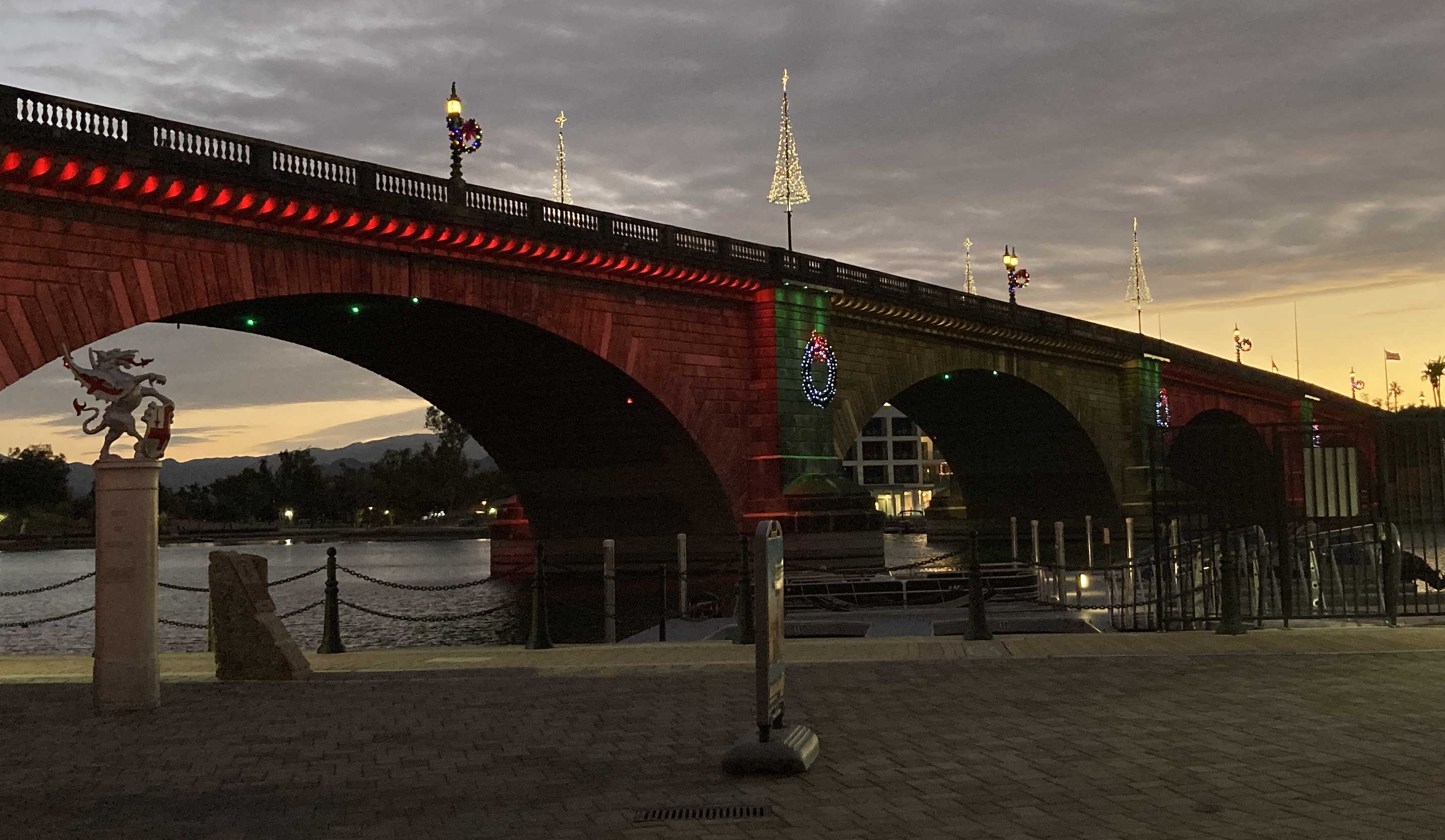 Related Routes
SR 95 Spur
The road connecting SR 95 to the Parker Dam is a spur route of SR 95.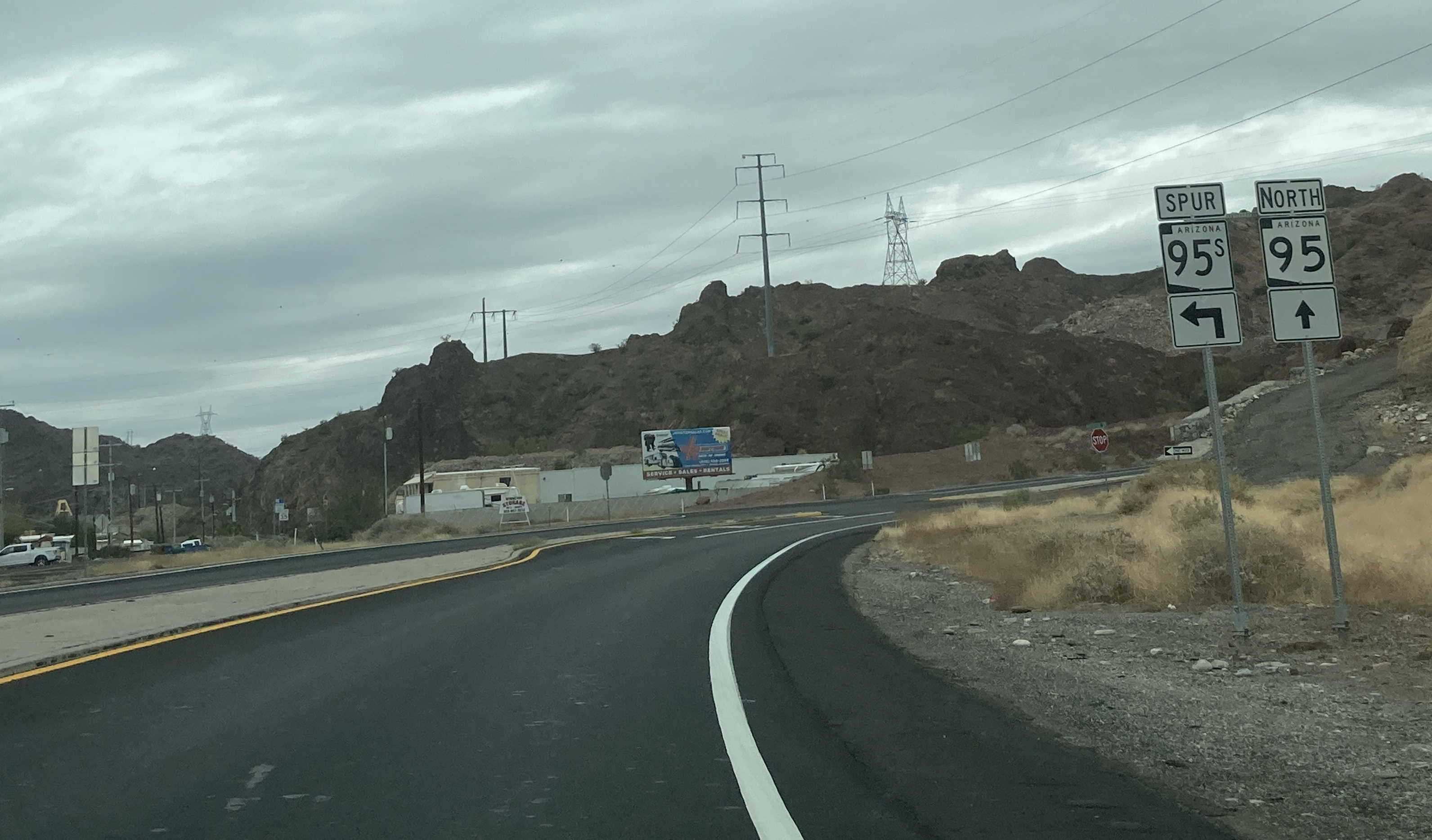 SR 95 Truck
SR 95 Truck is marked as SR 95A on the ADOT State Highway System map, however it is signed as SR 95 Truck. The truck route is located in Parker and it connects SR 95 to CA 62.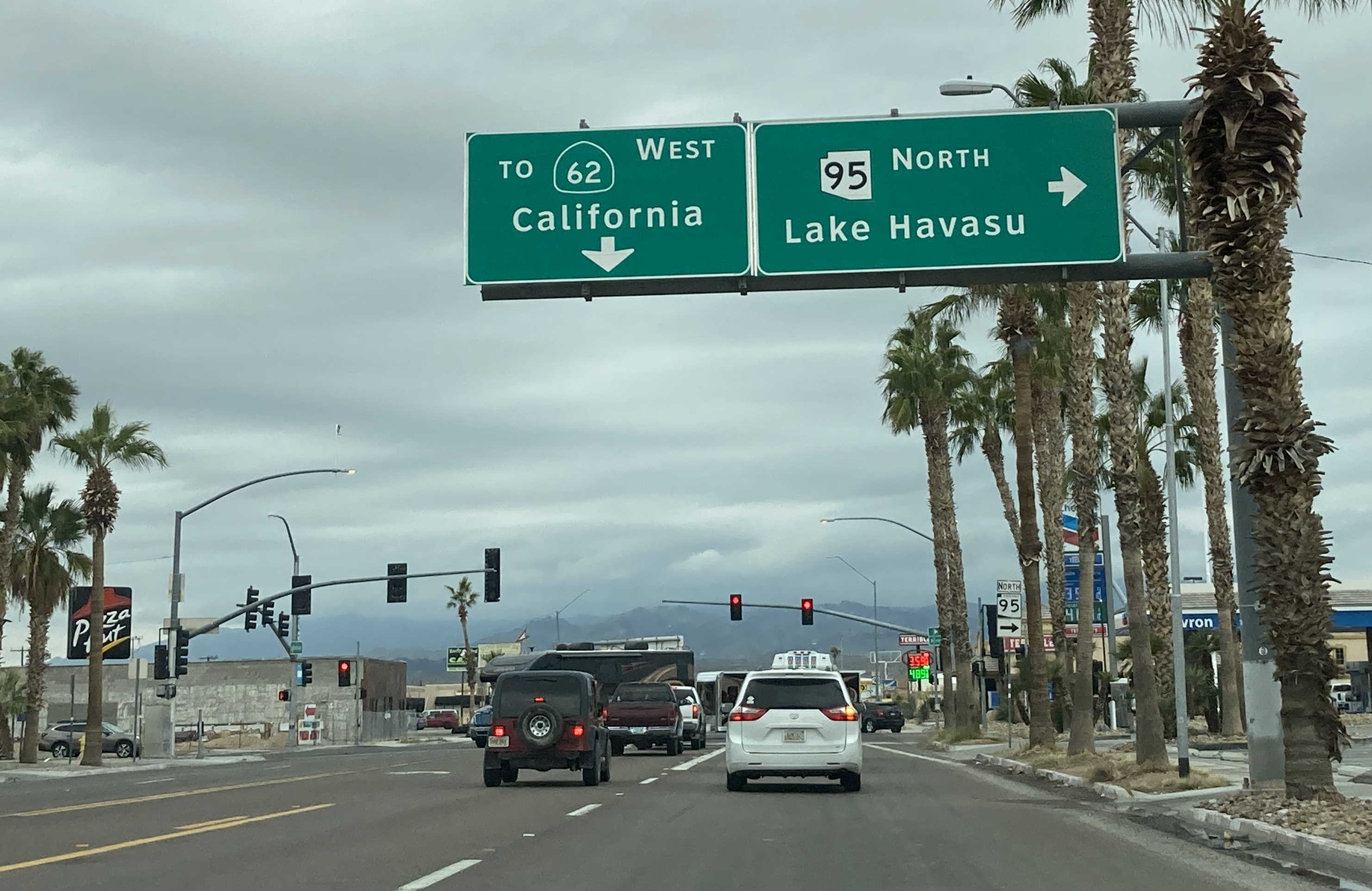 Pictures
---
Page last updated: 12/31/2022