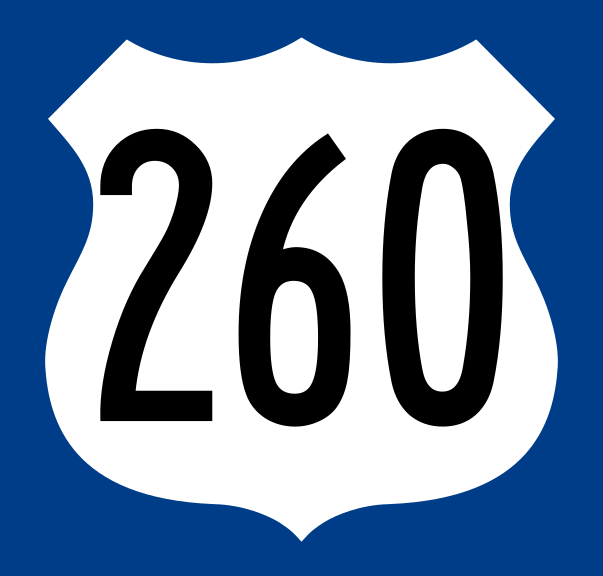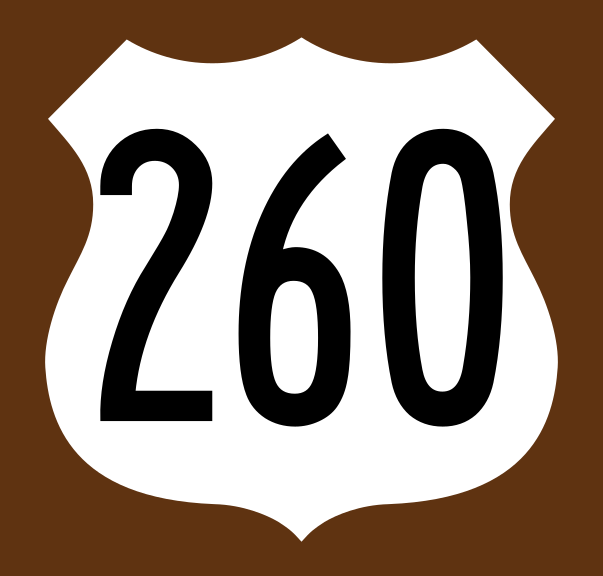 US 260
US 260 was replaced entirely by an extension of US 180 in 1962. It used to run from Holbrook to Deming, NM.
---
Length: 119 miles
Existed: 1931-1962
Historical Route in Arizona: Holbrook to New Mexico state line near Alpine
Historical Route Nationally: Holbrook, AZ to Deming, NM
Major Junctions: AZ 77, US 260A, AZ 61, US 666, US 60
---
Cool Features
US 260 was replaced when colored route shields were still in use in Arizona, which is why there are two route shields at the top of the page. Blue is for westbound and brown is for eastbound.
Related Routes
US 260A
US 260A was a route that went around Eager from 1955-1958.
---
Page last updated: 1/23/2022