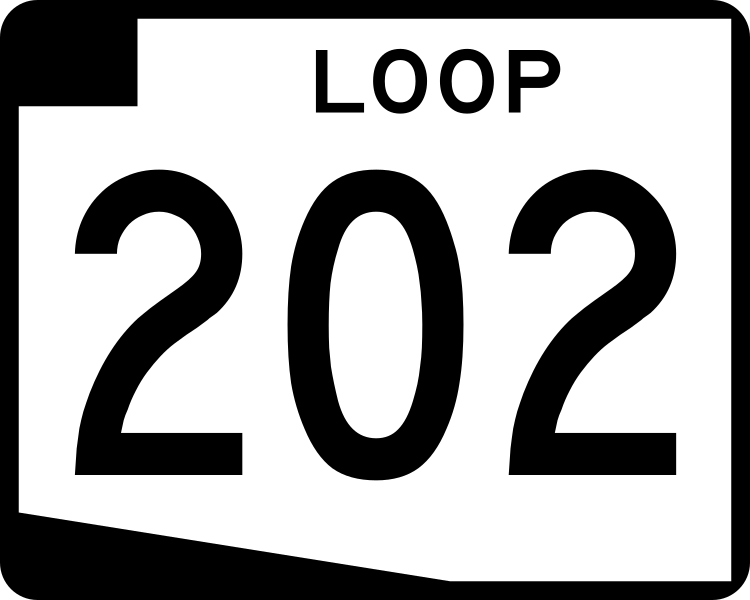 Loop 202
State Route 202 is the second of the 3 highways that "loop" around the Phoenix area. The posted directions change between East/West and North/South as the loop direction changes. Despite being called loops, the highways aren't actually full loops. Loop 202 is now the closest to a full loop with the South Mountain extension.
---
---
Cool Features
The Loop 202 has three different names along its route. The first section between I-10/AZ 51 and US 60 is the Red Mountain Freeway. Between US 60 and I-10 in Chandler it's the Santan Freeway. Lastly, between I-10 in Chandler and in West Phoenix, the 202 is the Congressman Ed Pastor (South Mountain) Freeway.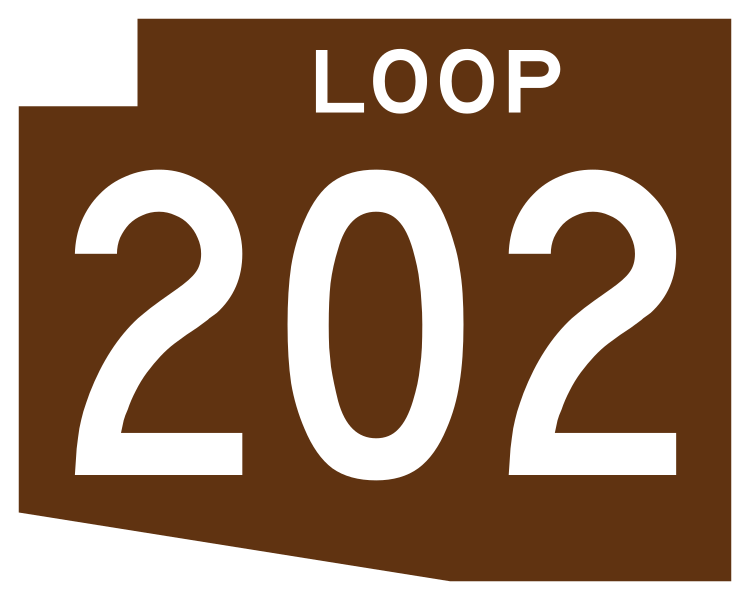 All of the loop highways were originally signed with uniquely colored route shields; the 202's being brown. However, due to this brown shield being very vulnerable to fading easily and that it was seemingly hard for contractors to get the colored signage correct in general, the colored shields were phased out.


Related Routes
SR 202 Spur
Loop 202 has an unsigned spur route that runs from the east end of Sky Harbor Airport to the Loop 202.
SR 216, SR 217, SR 218, & SR 220
Originally, Loop 202 was proposed as State Route 217 from I-10 in Central Phoenix to Loop 101 (then proposed SR 417), SR 216 from SR 417 to SR 360 (now US 60), SR 220 from SR 360 to I-10 in Chandler/Ahwatukee, and finally from there up to I-10 in West Phoenix as SR 218. This proposal is somewhat similar to how Loop 202 actually turned out, thankfully for the better without 4 different number designations and instead with 1 number and 3 names to help distinguish each section. Now, the SR 216 & 217 segments are the Red Mountain segment of Loop 202, SR 220 is the Santan segment, and SR 218 is the South Mountain segment.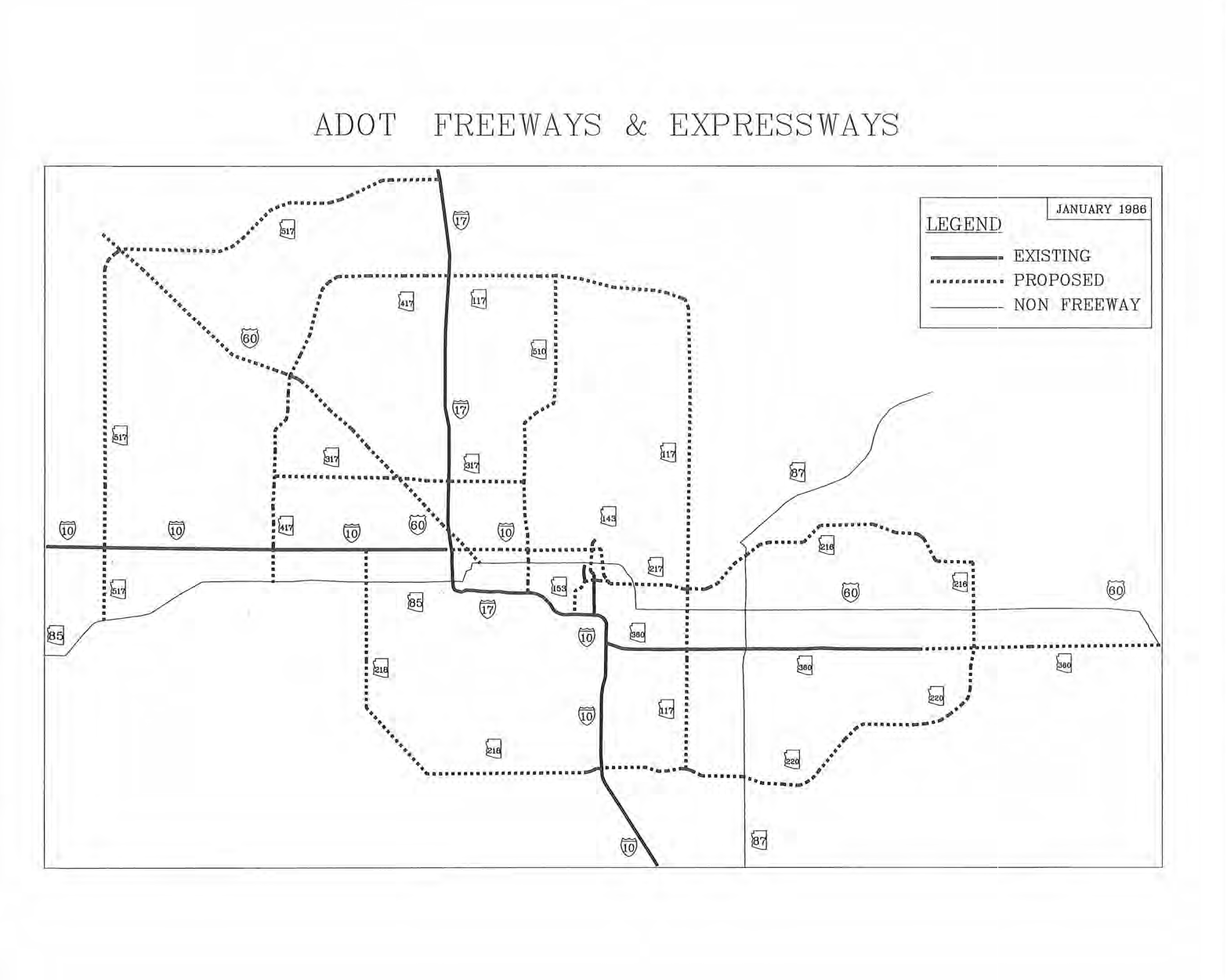 Pictures
Exit List
Exit/
Mile
Clockwise Exits
Read down
Counterclockwise Exits
Read up
Red Mountain Freeway
1A

W

EST


Los Angeles

E

AST


Tucson

N

ORTH

◊ HOV EXIT




W

EST
1B
24th St
24th St
1C
32nd St
32nd St
2
40th St
44th St
44th St
3

McDowell Rd

S

OUTH


Washington St

4
Van Buren St
52nd St
Van Buren St
52nd St
Phoenix Zoo
Botanical Garden
Phoenix Zoo
Botanical Garden
5

TO

S

OUTH
Sky Harbor Airport
6
Priest Dr
Center Pkwy
Downtown Tempe
Center Pkwy
Priest Dr
Downtown Tempe
7
Scottsdale Rd
Rural Rd
Arizona State University - Tempe
Scottsdale Rd
Rural Rd
Arizona State University - Tempe
8
McClintock Dr
Hazardous Materials Must Exit
9

N

ORTH

S

OUTH

S

OUTH

N

ORTH
10
Dobson Rd
Dobson Rd
11
Alma School Rd
Alma School Rd
12
McKellips Rd
13

Country Club Dr
Payson

Country Club Dr
Payson
16
Gilbert Rd
McDowell Rd
McDowell Rd
Gilbert Rd
19
Val Vista Dr
Val Vista Dr
20
Greenfield Rd
Falcon Field Airport
Greenfield Rd
Falcon Field Airport
21
Higley Rd
Higley Rd
22
Recker Rd
Recker Rd
23A
Power Rd
Signed as East/West
Signed as South/North
23B
McDowell Rd
24
McKellips Rd
Mesa Comm College
Red Mountain Campus
McKellips Rd
Mesa Comm College
Red Mountain Campus
26
Brown Rd
Brown Rd
27
University Dr
Apache Tr - Main St
University Dr
28
Broadway Rd
Broadway Rd
Main St - Apache Tr
30A

E

AST


Phoenix

E

AST


Phoenix

30B

W

EST


Globe

W

EST


Globe

Red Mountain Freeway
Santan Freeway
31
Baseline Rd
32
Guadalupe Rd
Guadalupe Rd
33
Elliot Rd
Elliot Rd
34A

E

AST
Ellsworth Rd

E

AST
Ellsworth Rd
Signed as South/North
Signed as West/East
34B
Hawes Rd
Gateway Airport
Hawes Rd
36
Power Rd
Arizona State Univ - Polytechnic
CGCC - Williams
Power Rd
Gateway Airport
Arizona State Univ - Polytechnic
CGCC - Williams
38
Higley Rd
Higley Rd
40
Williams Field Rd
Arizona State University
Polytechnic Campus
Williams Field Rd
Arizona State University
Polytechnic Campus
41
Santan Village Pkwy
42
Val Vista Dr
Val Vista Dr
43
Lindsay Rd
Lindsay Rd
44
Gilbert Rd
Chandler - Gilbert
Comm College
Pecos Campus
Gilbert Rd
Chandler - Gilbert
Comm College
Pecos Campus
45
Cooper Rd
Chandler Municipal Airport
Cooper Rd
Chandler Municipal Airport
46
McQueen Rd
McQueen Rd
47

Jct


Arizona Ave

Arizona Ave
48
Alma School Rd
Alma School Rd
49
Dobson Rd
50A

N

ORTH

N

ORTH
50B
Price Rd
Price Rd
50C

◊ HOV EXIT




N

ORTH
LEFT EXIT
51
McClintock Dr
Chandler Village Dr
53
Kyrene Rd
Kyrene Rd
55A-B

E

AST


Tucson

W

EST


Phoenix

W

EST


Phoenix

E

AST


Tucson

55C

◊ HOV EXIT




W

EST
LEFT EXIT
Santan Freeway
Congressman Ed Pastor (South Mountain) Freeway
56
40th St
40th St
57
32nd St
32nd St
58
24th St
24th St
60
Desert Foothills Pkwy
Desert Foothills Pkwy
62
17th Ave
17th Ave
Signed as West/East
Signed as North/South
66
Vee Quiva Way
Vee Quiva Way
68
Estrella Dr
Estrella Dr
69
Elliot Rd
Elliot Rd
70
Dobbins Rd
Dobbins Rd
71
Baseline Rd
Baseline Rd
72
Southern Ave
Southern Ave
73
Broadway Rd
Broadway Rd
74
Lower Buckeye Rd
Lower Buckeye Rd
76
Buckeye Rd
Buckeye Rd
77
Van Buren St
78A

W

EST


Los Angeles

78B

E

AST


Phoenix

◊ HOV EXIT




E

AST
Congressman Ed Pastor (South Mountain) Freeway
---
Page last updated: 4/21/2023