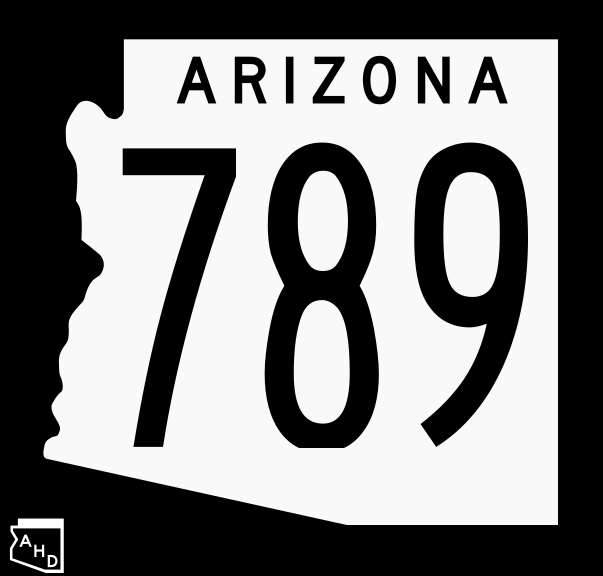 AZ 789
State Route 789 wasn't just a simple Arizona State Route. This route was actually a cross-country route from the Mexican border to the Canadian border. In Arizona it ran from Nogales to the New Mexico state line on US 66. In Arizona, SR 789 was cosigned with other routes for its entire length.
---
Length: Around 400 miles
Existed: 1956-1965
Current Route Nationally: Baggs, WY to Frannie, WY
Historical Route in Arizona: Mexican border in Nogales to New Mexico state line near Lupton
Historical Route Nationally: Nogales, AZ to Sweetgrass, MT
Major Junctions: US 89, US 80, US 60, US 70, AZ 61, US 666, US 66
---
Cool Features
The chain of State Route 789s throughout the states was a proposed routing of US 789 which would've been a Canada to Mexico Highway. The AASHTO denied this US highway application since US 789 was proposed to be routed alon existing US highways for most of its route.
The last remnant of the 789 chain is State Route 789 in Wyoming.
Page last updated: 1/23/2022