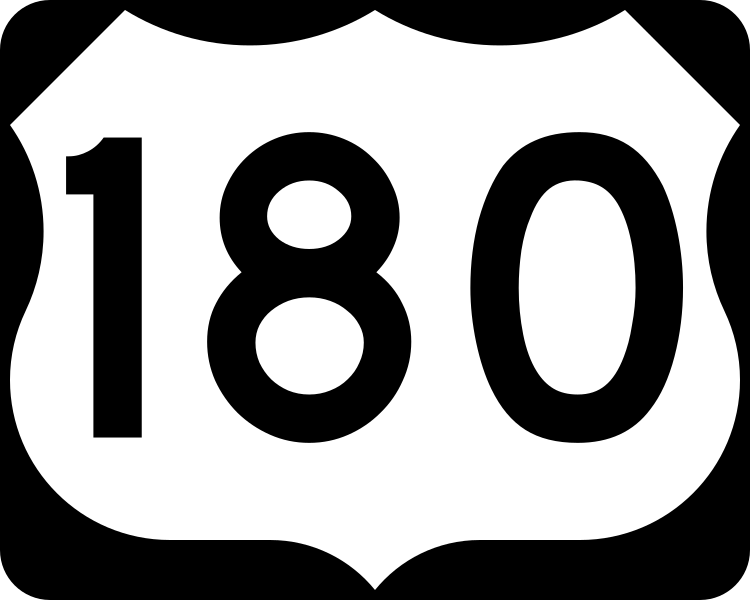 US 180
In Arizona, US 180 runs from the Grand Canyon with AZ 64 until Valle where it splits off, then goes through downtown Flagstaff, along I-40 and then down to the New Mexico state line near Alpine.
---
Length: 1,135 miles in total, 292 miles in Arizona
Existed since: 1943 nationally, 1961 in Arizona
Current Route in Arizona: Grand Canyon National Park Entrance in Tusayan to New Mexico state line near Alpine
Current Route Nationally: Tusayan, AZ to Hudson Oaks, TX
Major Junctions: AZ 64, US 89, I-40, AZ 99, AZ 87, AZ 77, AZ 180A, AZ 61, US 191, US 60, AZ 260
---
Cool Features
US 180 is actually 57 miles longer than its parent highway, US 80 because of how much US 80 has been truncated over time.
US 180 technically runs concurrent with Historic US 66 and I-40's business loop through Flagstaff, but it's not really signed.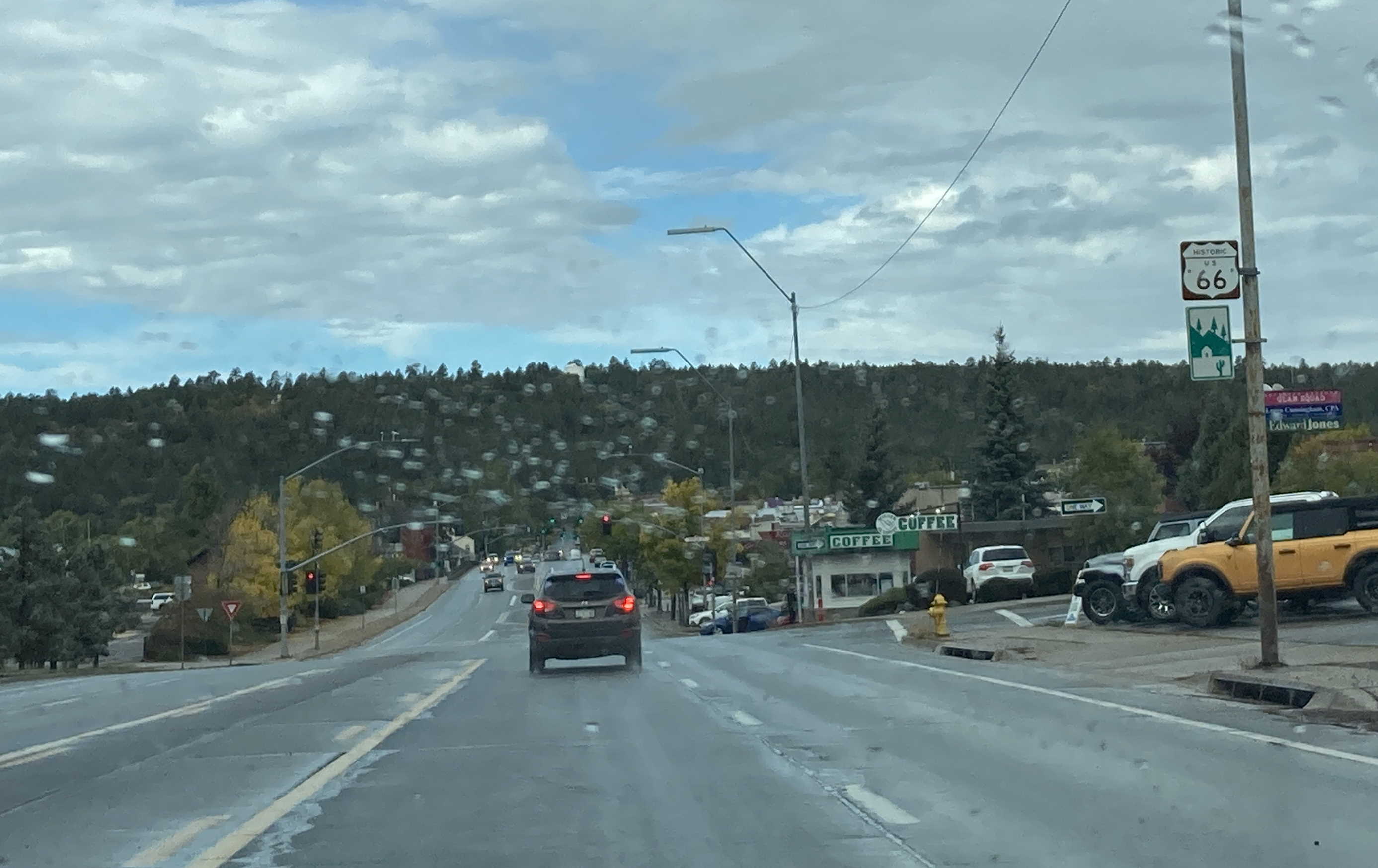 US 180 has a group of a bunch of signs at its intersection with Route 66 in Flagstaff, known as "The Sign Salad."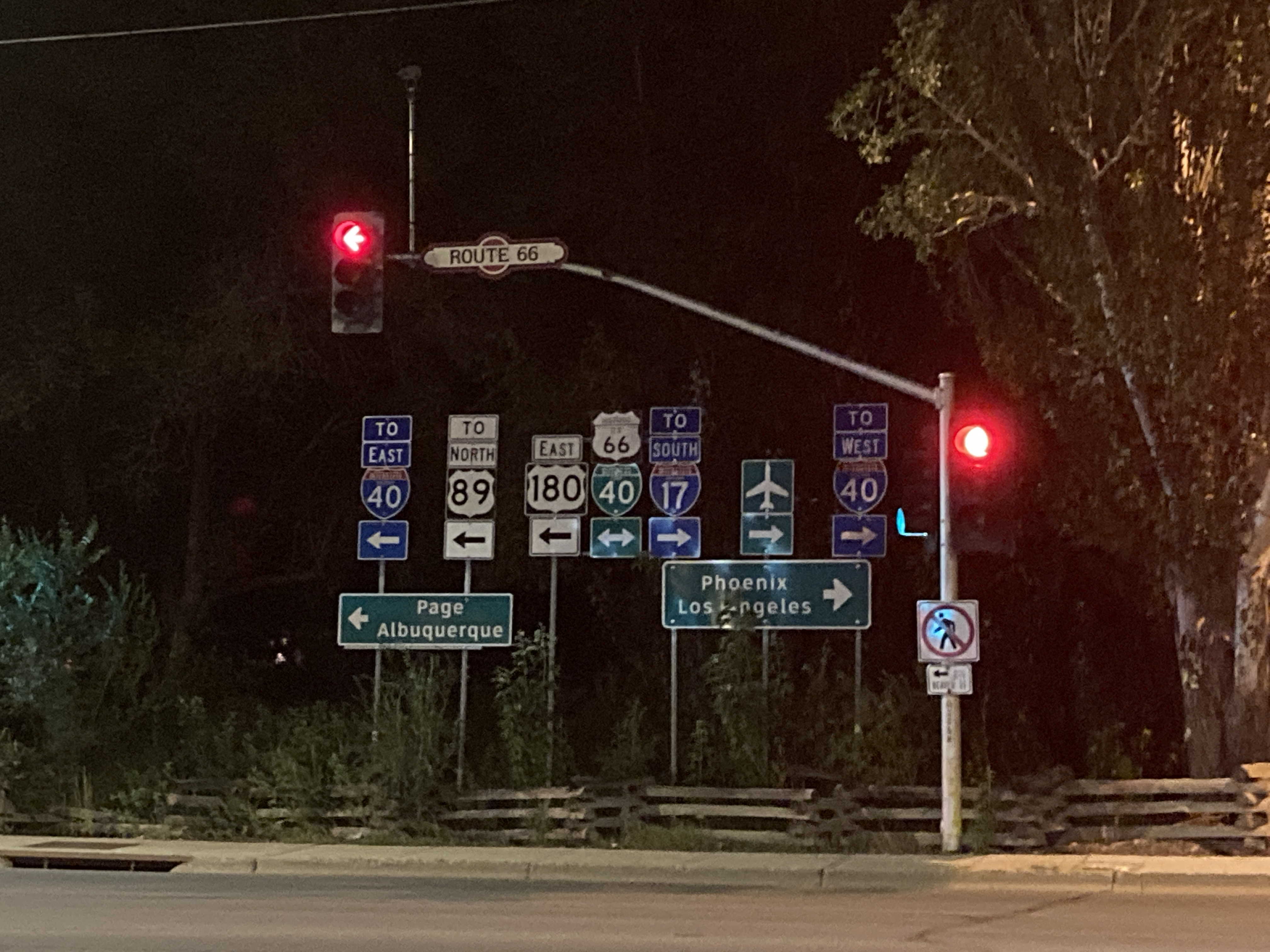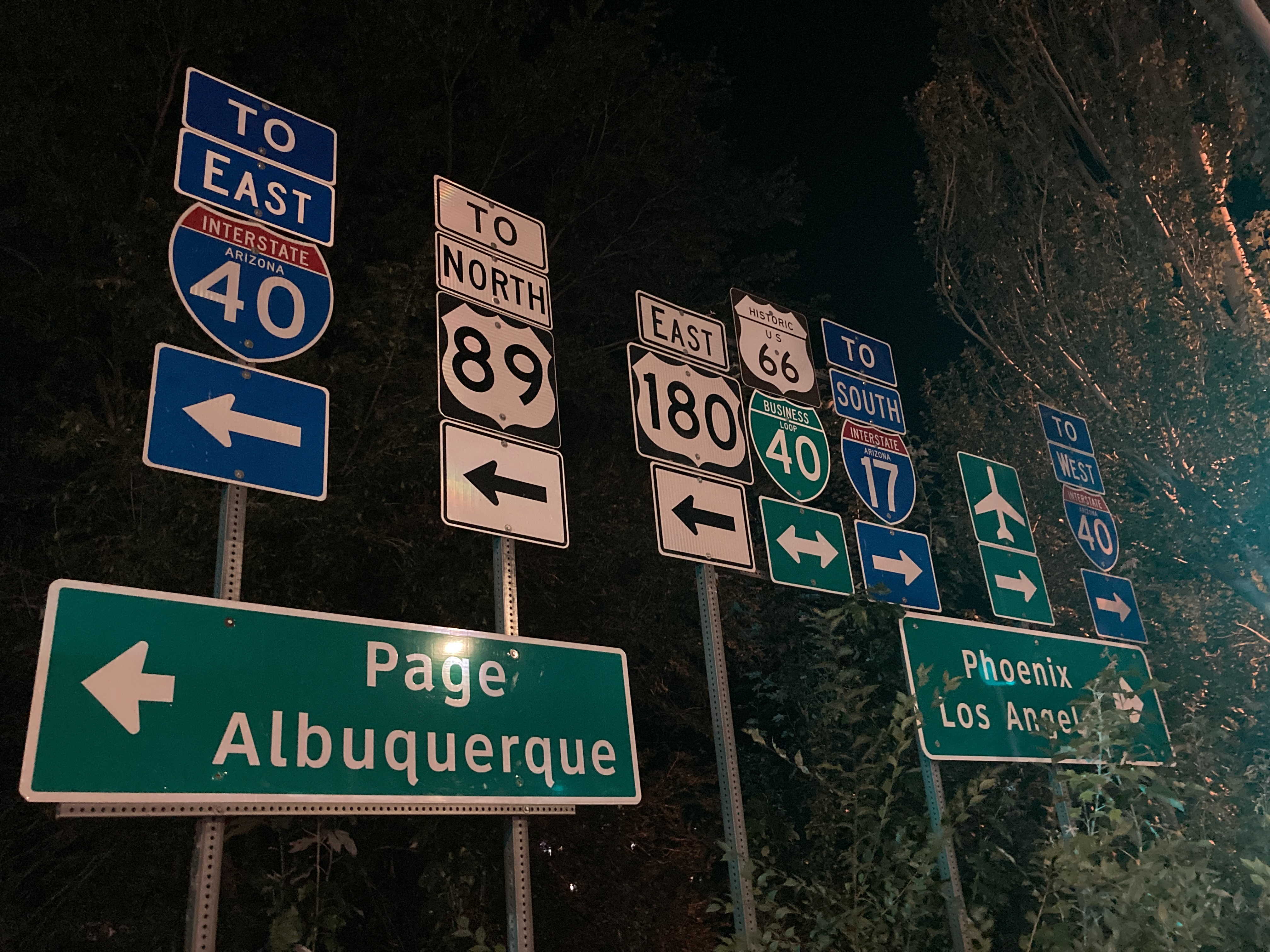 Pictures
---
Page last updated: 11/26/2022