Goofs & Fails Page 4: 10/10/2021-2/19/2022
---
---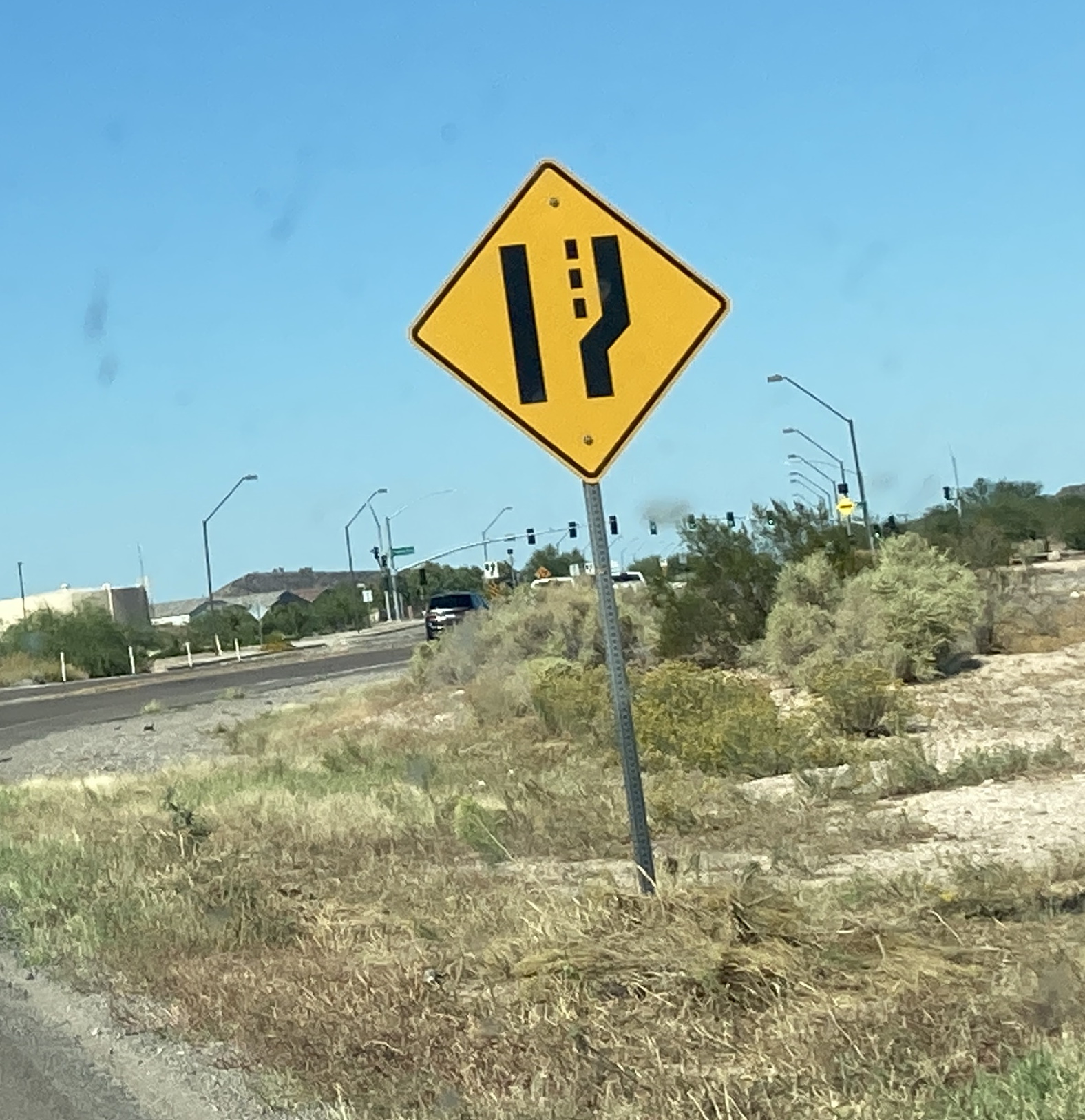 Hunt Highway south of Ripken Way - Florence
I guess there needs to be a warning for the road widening now. Since there isn't a sign for that, let's just use an upside down road narrows sign!
---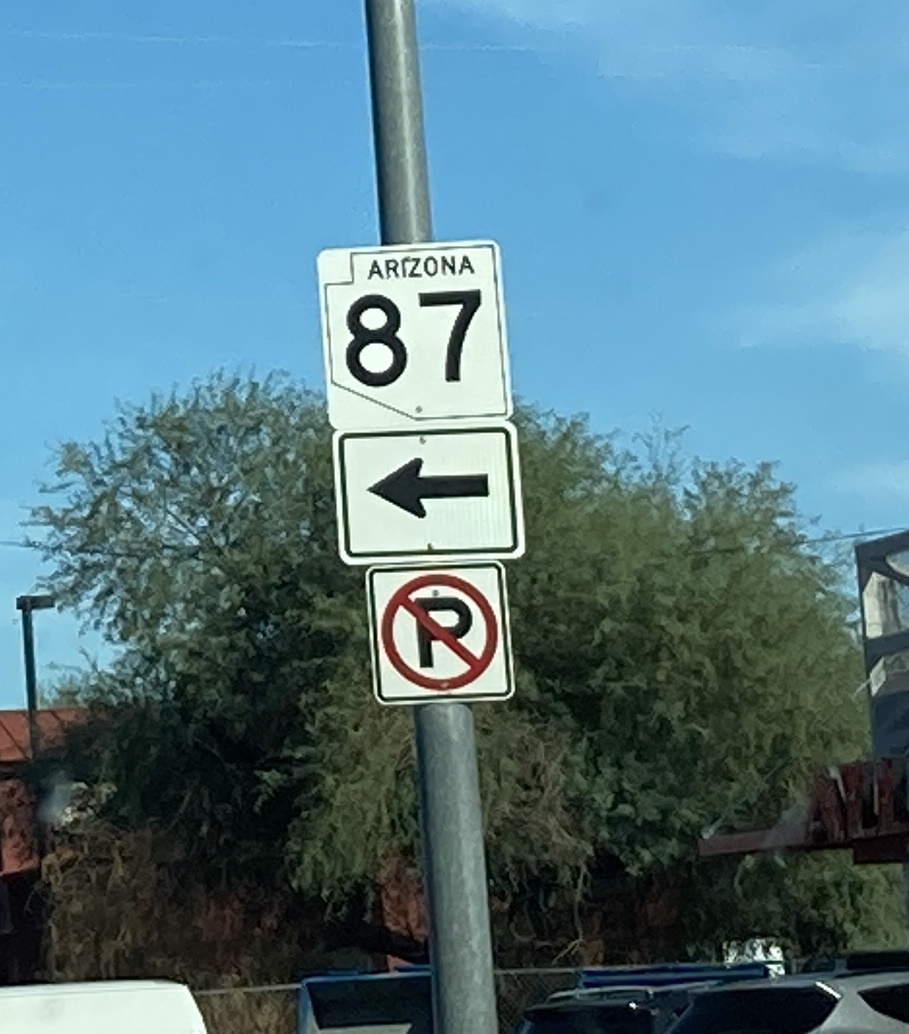 McKellips Road @ Country Club Drive (AZ 87) - Mesa
This isn't quite how the Arizona State Route shield is supposed to look...
---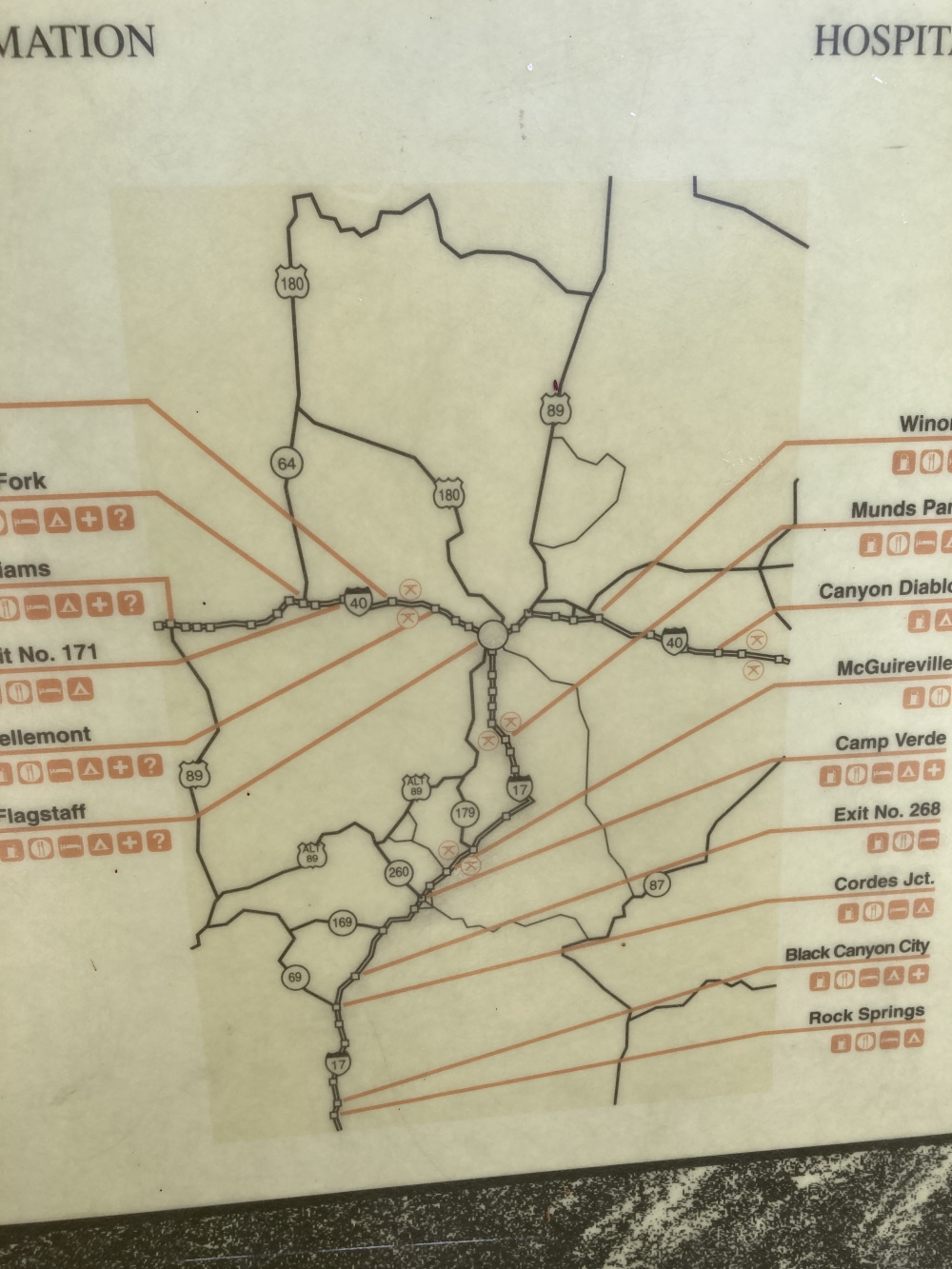 McGuireville Rest Area Map on I-17 - McGuireville
This map is both old and has incorrect route designations. First, both AZ 89 and AZ 89A are designated as US routes on the map. Second, the Munds Park/Christensen Rest Area on I-17 closed in 2002 and the Parks Rest Area on I-40 (west of Flagstaff) closed in 2009.
---
Maley Street (AZ 186) @ Railroad Avenue - Willcox
Can the truck route of a highway be the same as the standard route? I'm also pretty sure this is the only sign mentioning a supposed truck designation of AZ 186 anywhere.
---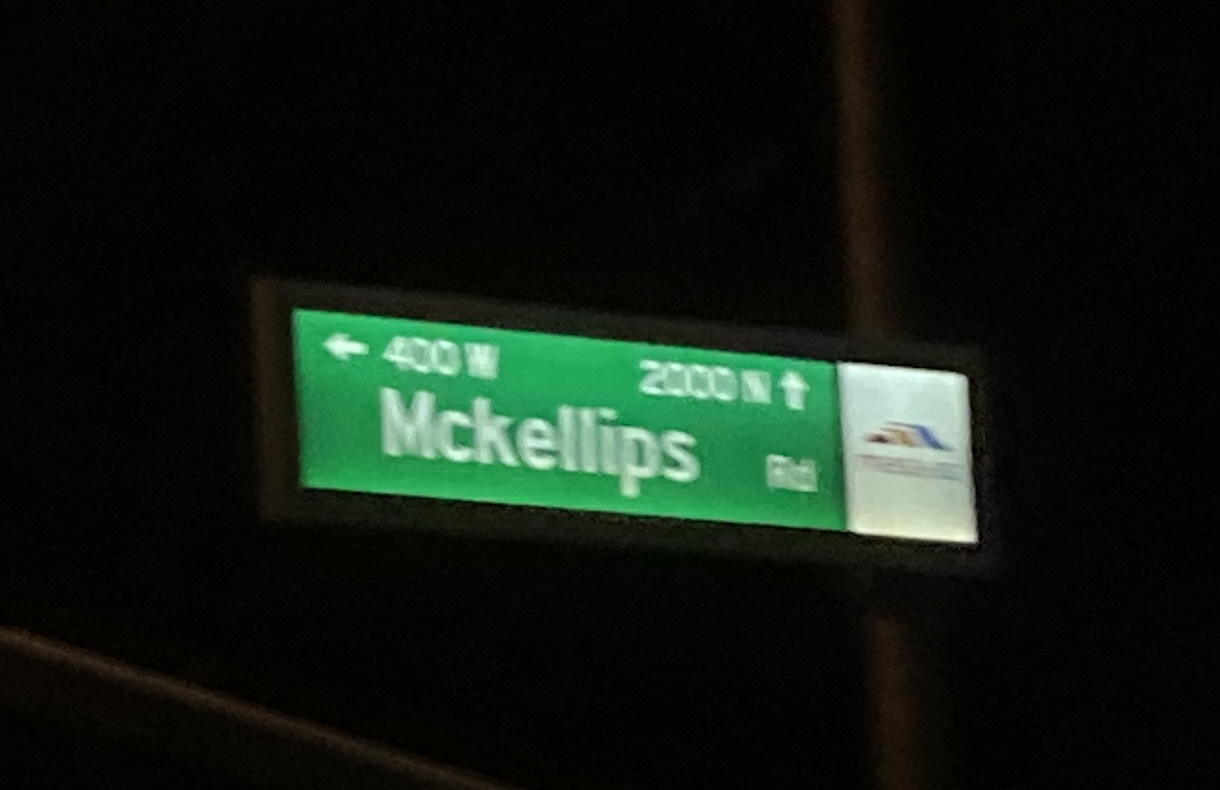 Country Club Drive (AZ 87) @ McKellips Road - Mesa
Someone forgot to capitalize the "K" in McKellips.
---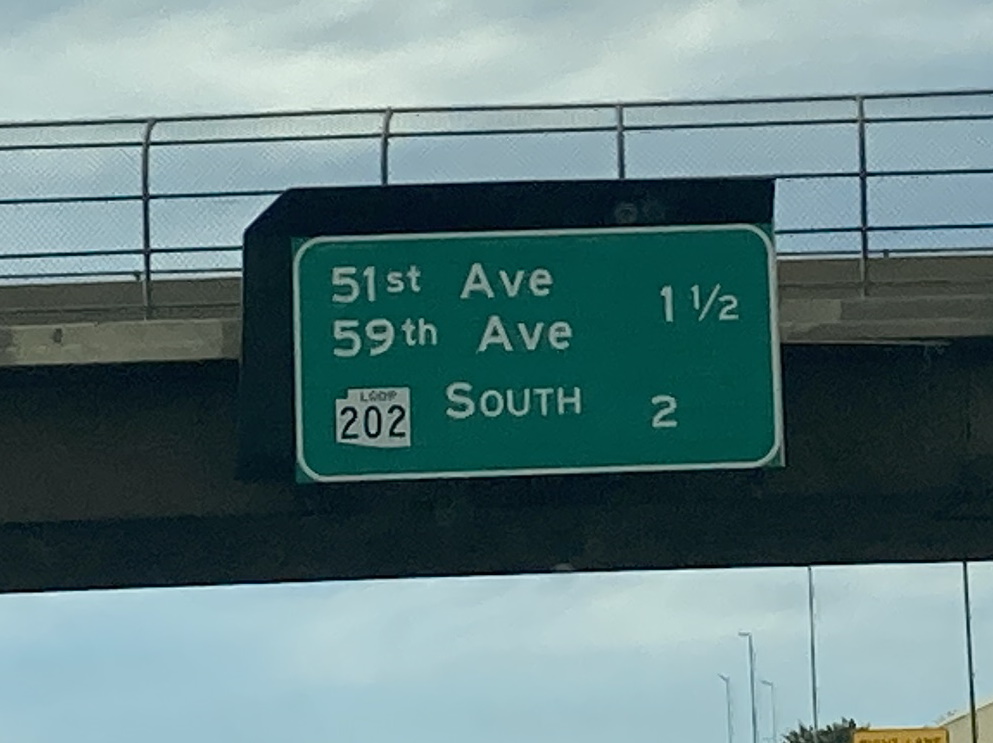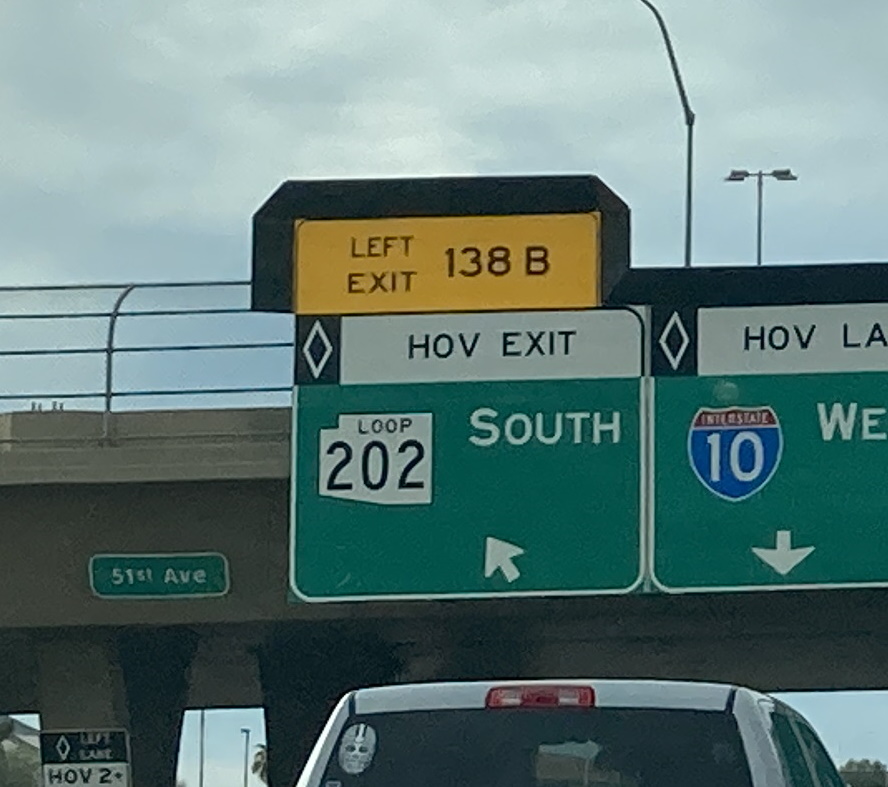 Interstate 10 W @ 39th Avenue & 51st Avenue - Phoenix
The graffiti shielding on these signs used to be complete, but it seems that some pieces have mysteriously disappeared.
---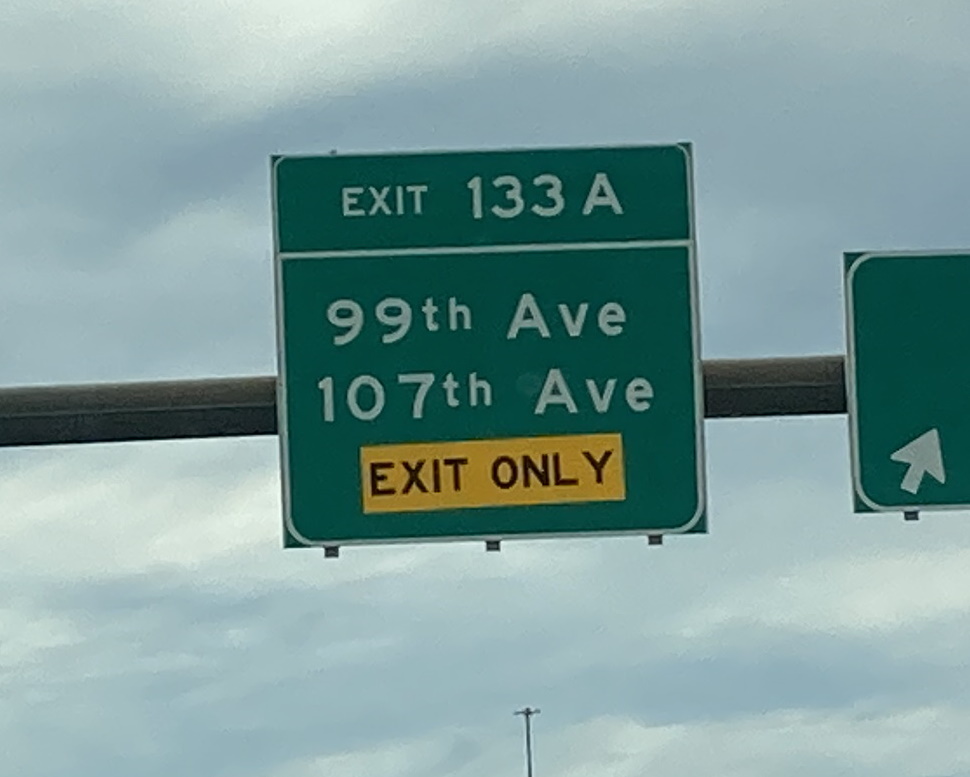 ADOT seems to have very jankily added a new lane to I-10 and just slapped an exit only on top of the existing sign. I'm pretty sure this is just temporary.
---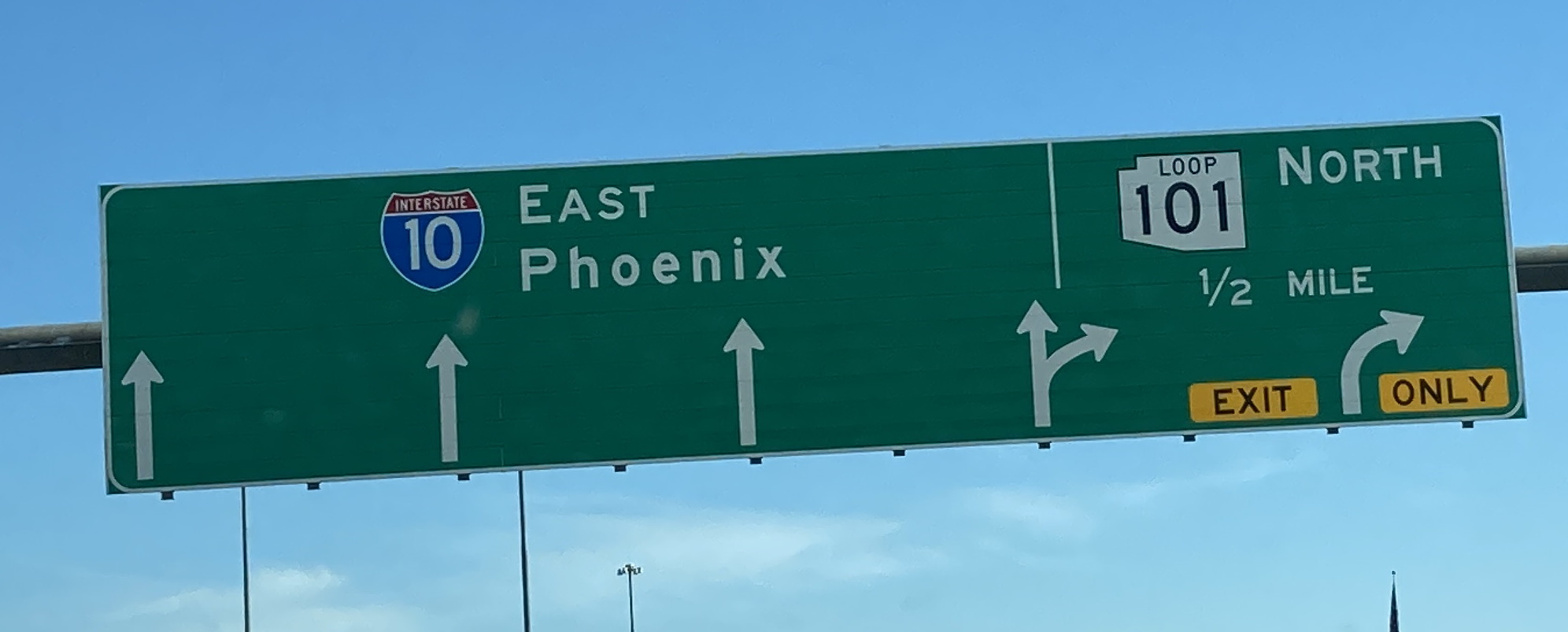 Rest in peace to the exit tab for this Loop 101 APL sign.
---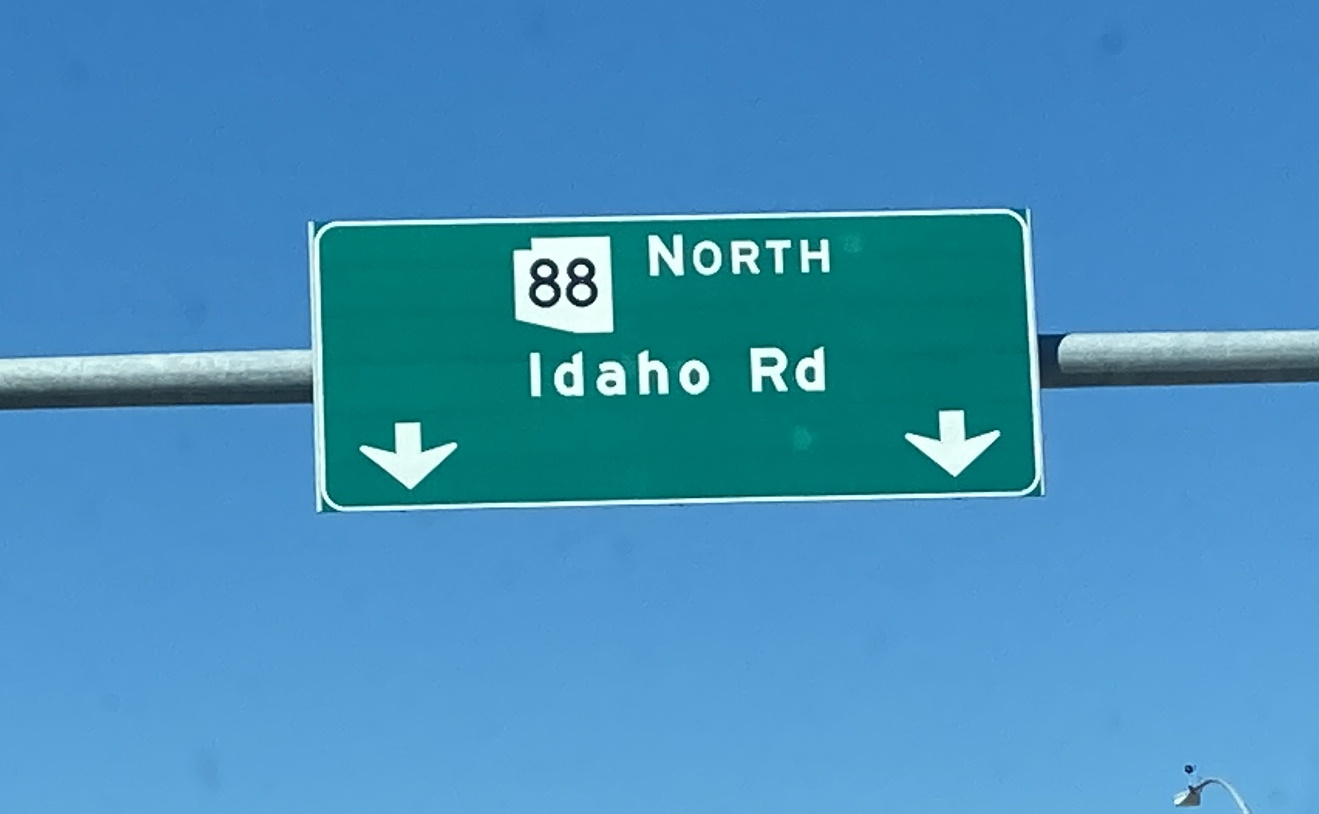 Wait a second. AZ 88 is an east/west route, not north/south. This section of it however, runs north/south along Idaho Rd. I'll give ADOT the benefit of the doubt and say that this was intentional to avoid confusion about the direction of travel along Idaho Rd, but it's also possible that someone just made a mistake with this sign.
---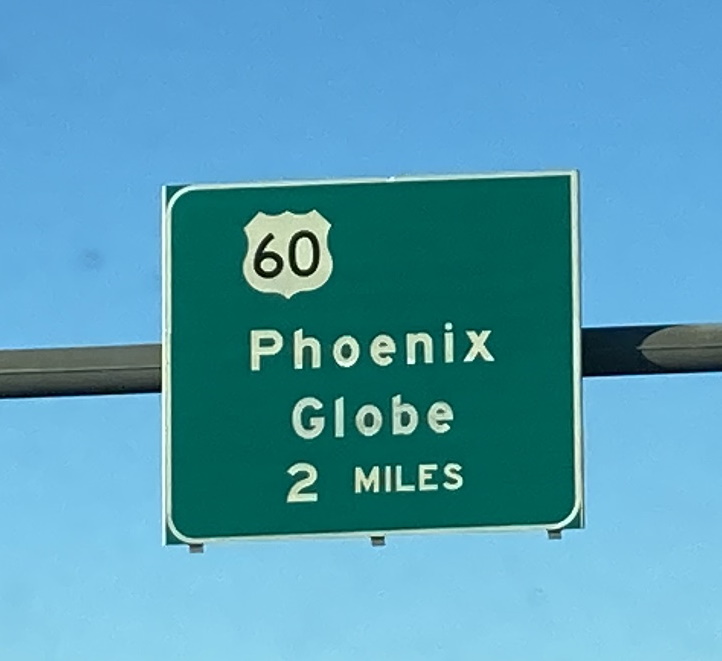 Yet another sign that is missing its exit tab. I wonder what's going on here. (Also the off-centered US 60 shield).
---
---
Page last updated: 5/16/2022