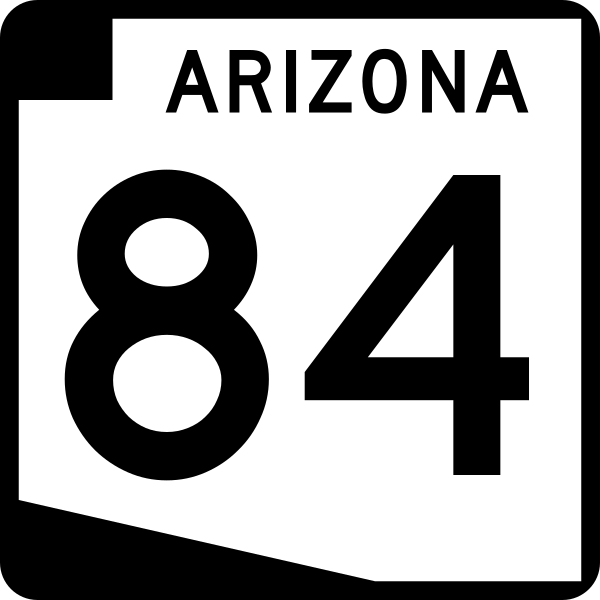 AZ 84
State Route 84 used to be a major route between Tucson and Gila Bend. Since US 80 took a detour through Phoenix, SR 84 was the shortcut to Gila Bend and San Diego. Now, SR 84 has been mostly replaced by I-8 and I-10. Its current route is from I-8 west of Stanfield to AZ 387 in Casa Grande.
---
---
Cool Features
ADOT signs SR 84's end at the intersection with SR 387 in Casa Grande. However, ADOT's official State Highway System map continues mentioning SR 84 occassionally past that point, along Jimmie Kerr Blvd/the Casa Grande-Picacho Hwy. Additionally, the map also shows SR 84 as concurrent with SR 87 south of their intersection, past I-10, until the end of the road at Phillips Rd.
SR 84 has many old bridges along its route.
Pictures
---
Page last updated: 4/1/2023