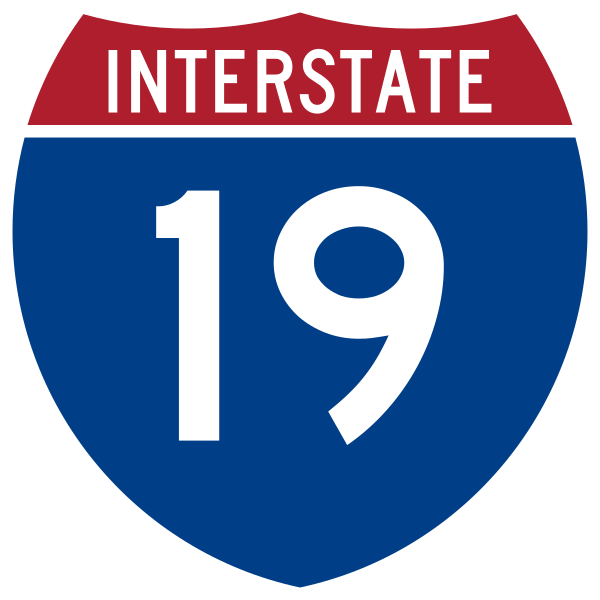 Interstate 19
Interstate 19 is one of the Interstates in Arizona that does not go between states. However, I-19 does connect the U.S. to Mexico. I-19 goes from Tucson to Nogales. The Interstate replaced the southernmost segment of US 89.
---
---
Cool Features
Interstate 19 is the only Interstate in the U.S. that uses the metric system on its signage. Metric was used on I-19 because at the time of it being built, there was a push in the U.S. to convert to metric.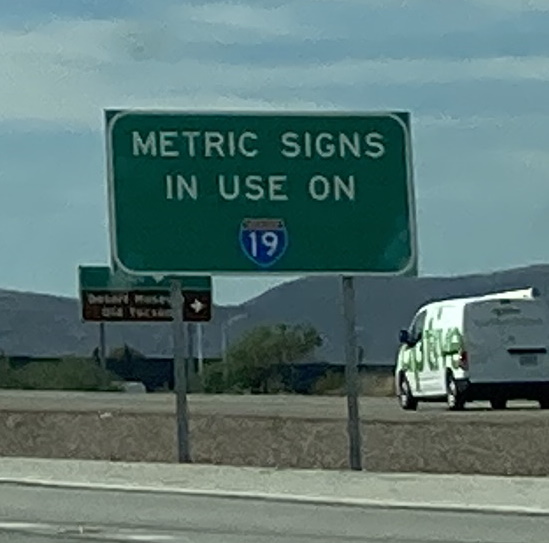 Interstate 19 is one of the few remaining highways in Arizona with call boxes on it; unlike California which still has many everywhere.
Related Routes
Business Loop 19
Interstate 19 has one current business loop in Nogales. It runs from the international border with Mexico along Grand Avenue and ends at I-19 in the north at Exit 8. Formerly, there was also a business loop in Tucson. Since 2004 however, it has been decommissioned. It ran from I-19 at Exit 69 in Green Valley along Nogales Highway where it ended at I-10 at Exit 261 in South Tucson.
Pictures
Exit List
---
Page last updated: 3/15/2023