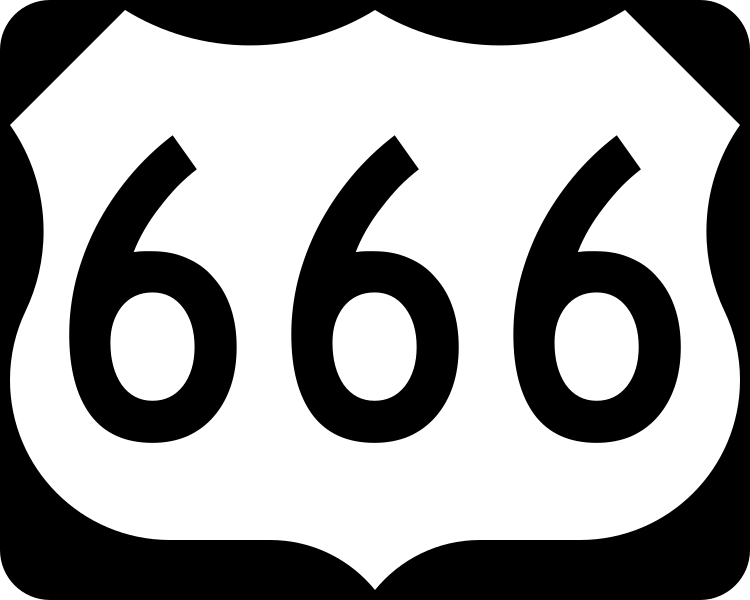 US 666
US 666 was a US route that ran from Douglas, AZ to Monticello, UT. US 666 was one of the most dangerous highways in the United States and gained the nickname of the Devil's Highway, due to the hundreds of curves between Alpine and Clifton. In Arizona, US 666 was renumbered to US 191 in 1992. In Colorado, New Mexico, and Utah the route became US 491 in 2003.
---
Length: 600 miles nationally, 385 miles in Arizona
Existed: 1938-1992
Historical Route in Arizona: Douglas to New Mexico state line near Lupton
Historical Route Nationally: Douglas, AZ to Monticello, UT
Major Junctions: AZ 80, AZ 181, I-10, AZ 186, AZ 266, AZ 366, AZ 181, US 70, AZ 75, AZ 78, US 180, AZ 260, US 60, AZ 61, I-40
---
Related Routes
US 666 Business
The business route of US 666 was created in 1971 when US 666 was cut back to its original terminus at US 80. Business US 666 didn't actually connect with its parent route. When US 666 was renumbered to US 191, the business route was also changed to 191.
---
Page last updated: 1/23/2022